About Us
We are the official distributor of Wooderful Life whimsical music box in Singapore. Each of our wooden music boxes are uniquely designed and manufactured with traditional and modern craftsmanship. They make a great gift for any occasion celebrating family, love and friendship. Our extensive selection of products make it easy for you to find something for your special someone. Place it anywhere in your home or workplace to enrich lives.
Stay Safe • Avoid Crowds • There is no better time to shop online.
Legal authorization
Wooderful life collaborates with the patent holding company of the creations. All the merchandise has secured legal authorizations and is reviewed strictly to ensure intellectual rights are respected and protected.
Exciting Announcement!
"Opening of the new Wooderful Life Singapore store at Funan"
Our wide range of music boxes promises to be a great gift for any occasion. With our carefully curated selection of DIY and customised music boxes, you can look forward to creating your own unique masterpiece or personalised gift for your loved ones or for youself.

At Wooderful Life, it is our mission to cater to the unique needs of our customers with an array of music boxes in a variety of creative styles and designs. Let our friendly trained store assistants assist and guide you through the DIY process for a beautiful end-product and perfect gift. Come visit us today to discover the joy of assembling your own unique customised Wooderful Life music box!

Our location:
107 North Bridge Road #02-K06, Funan, Singapore 179105
Email Us: info@unart.com.sg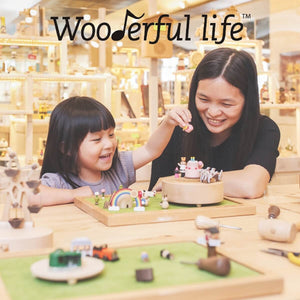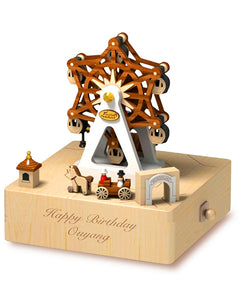 Engraving
ENGRAVING now available
Engrave a precious & memorable moment.
Personalize your music box to suit your needs.
*Additional costs apply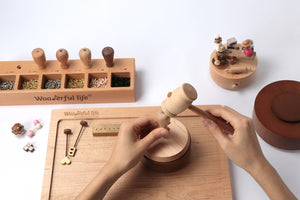 Do It Yourself (DIY)
Experience and enjoy the fun of creating a piece of wooden crafted art/gift from a wide range of lovely parts selections with your loved ones for a memorable moment.
Diy